PRNC licenses PDS – The Pallet Design System developed by the National Wooden Pallet and Container Association – to engineer your pallet to your product. PDS is the result of over 35 years of research and development by NWPCA and Virginia Tech.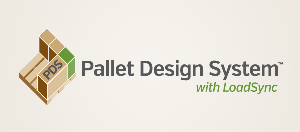 The result is that PRNC can build your pallet or container any size, any thickness, and any species of wood to maximize your budget without sacrificing efficiencies. We take into account your product size, weight, loading requirements, stacking requirements, and handling requirements. We can account for pallets handled by forklift, pallet jacks, racking systems, conveyors, various trucks, and any combination of these. We can create a safe pallet that will not fail in spite of stacking, strapping, or use in an automated racking system. Even the nails are chosen according to the engineering needs of shipping and protecting your load.
We love to build specialty-sized pallets as well as top frames, crates, and other unique packaging. Contact us today at (336) 731-8338 to discuss your specialized crate needs.
[pb_slideshow group="1″]